Tuesday, March 6, 2018
12:15–2:00 pm
William K. Sanford Town Library (Colonie) Map
629 Albany Shaker Rd, Colonie, NY 12211
Part One: Organize and Declutter
Presented by Lynda Shrager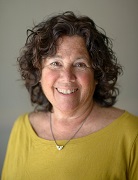 Take time to organize and declutter before a crisis occurs! Getting our ducks in a row provides a great amount of stress relief and prevents a ton of aggravation for those who will come after us. This presentation will teach decluttering and organizing skills because "you can't take it with you". We will go through the process of how to determine "who gets what" and how to get rid of stuff. We will wrap up with tips and techniques for tying up loose ends should we be called upon to close up a home.
Lynda Shrager, OTR, MSW, CAPS, is a certified aging-in-place specialist (CAPS) and a professional organizer. Her company is At Home for Life. Lynda's newest book, "Age in Place—A Guide to Modifying, Organizing and Decluttering Mom and Dad's Home" will be published on April 4. Check out her web site at otherwisehealthy.com
Part Two: Digital Estate Planning — What You Need to Know
Presented by Dorothee Racette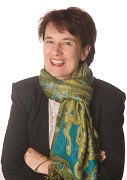 Do you have a reliable way to stay on top of your computer passwords and digital banking transactions? The transition from paper-based to digital documents has resulted in "digital assets" that must be considered in estate planning. The presentation will focus on best practices for providing safe access to these assets for executors and discuss specific estate planning steps for online accounts. Attendees will receive a practical checklist for follow-up.
Dorothee Racette is a productivity specialist and time management coach offering organizing solutions in the Capital Region. She owns and runs Take Back My Day. Her blog and podcast can be found at takebackmyday.com
The meeting is free and open to the public.