Upcoming:
Tuesday, October 24, 2017
12:15–2:00 pm
William K. Sanford Town Library (Colonie) [Map]
629 Albany Shaker Rd, Albany, NY 12211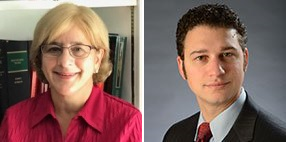 Attorneys Margaret Vella and Aaron Carbone, of Vella Carbone & Associates, LLP, will review the necessary documents to ensure that your end-of-life wishes will be honored. They will discuss Wills, Powers of Attorney, "Living Wills" or Advance Care Directives, Healthcare Proxies, and offer tips on making difficult decisions, getting them into writing, and some end-of-life questions and issues you might not have thought of. Even if you've attended a similar program in the past, you might hear some new information.
The meeting is free and open to the public.
---
Previous:

NOTE: When videos of program meetings and/or slides from the meetings are available, they are indicated at the end of the program description. They also can be accessed from our Resources page.